Testimonials
With unwavering focus on genuine customer service and producing quality projects, Growth Civil Landscapes strives to enhance value to our client's projects in all facets of our services. Our core values consistently shine, and is recognised, appreciated and demonstrated by our long-standing relationship with our clients. Here are what just a few have to say…
Growth Civil Landscapes Pty Ltd recently constructed Marrickville West Primary School Eco Water Garden. The contractor had a solution focused attitude allowing the construction of the raingarden to progress seamlessly. Growth Civil Landscapes Pty Ltd delivered an outstanding project exceeding the expectation of all stakeholders involved.
Paul Lunniss, Project Engineer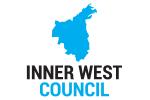 Wollongong City Council has had the pleasure to work with Growth Civil Landscapes many times over the last few years on various Regional Playground Projects.  I have always found Glenn and his team be wonderful to work with, the quality of their workmanship is outstanding and Glenn's determination to ensure that no matter what problem we throw at him gets resolved is extremely refreshing." I look forward to working with Glenn and his team again in the future.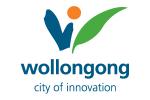 Growth Civil Landscapes renovated and completed the outdoor environment at Janice Crosio Early Learning Centre. The backyard is looking fresh and vibrant and the children and families have provided encouraging and great feedback.
The team were professional, efficient and had a hard working attitude.
They also made sure the environment was always clean and tidy.
A big thanks to the team at Growth Civil Landscapes.
Janice Crosio Early Learning Centre
Just want to say a big thank you to Glenn and the team at Growth Civil Landscapes for an awesome transformation to my property.
I found Glenn to be extremely professional from time of quote, all the way through the construction phase and together with his team delivered a result that exceeded expectation.
He and the team where polite and punctual, whilst also being flexible to suit our family needs, and unlike many other contractors, cleaned up and removed all of their excess rubbish and materials upon completion.
I would not hesitate in recommending Growth Civil Landscapes and I look forward to using Glenn again in the future.
Abroenet Building Services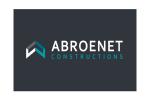 I have known and worked with Glenn Simpson for over 10 years both on a professional and personal level.
During this time I have engaged Glenn's services to execute and complete landscaping and excavating works, where Glenn was involved in the consultation, design and execution of the work.
Glenn has always shown exceptional organisation & coordination skills and a hard working attitude.
I have always been happy to work with Glenn and I am very impressed with the speed and quality of his work.
On a number of occasions I have recommended Glenn too many people who have also had a similar experience with him.
Grays Point Public School is thrilled with the work completed by Growth Civil Landscapes.
Our dusty School playground was transformed by Glenn and his team into a beautiful part of our School with safety and attention to detail top priorities.
The work was completed on time and exceeded our expectations. It has the approval of 400 busy active children using it each day!
Grays Point Public School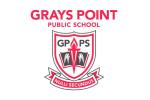 Kangaroovalleyhorses.com is an equestrian business run from Riverstone, a beautiful and tranquil property nestled within thousands of acres of NSW National Park land located approximately 1.5 hours from the southern suburbs of Sydney, twenty minutes from Kangaroo Valley township.
We thoroughly recommend Growth Civil Landscapes. Glenn is personable, responsive to needs as well as an extremely effective operator. He is skilled on machinery, thorough and affordable. Furthermore, Glenn offered good ideas regarding landscaping to help stabilise the soil following severe flood conditions.
Glenn helped us with gravel road repairing, shaping and resurfacing as well as establishing the foundation of a horse round yard.
Glenn rebuilt road access to a neighbouring property along a creek line, installing essential drainage systems under the road and stabilised the embankment to ensure safe vehicle access.