Testimonials
... aiming to surpass our clients' expectations!
The St Ives Village Green Recreation Precinct delivered by Growth Civil Landscapes was a significant project for Ku-ring-gai Council. The skatepark, playground and accompanying works were completed to a superior standard within challenging circumstances.
The project led by Glenn and his team demonstrated to be professional, technically-savvy and proactive when delivering this project with significant attention to achieve such a high standard. Council has been delighted to work with them throughout this large, multi-million dollar project and thank them for their attention to detail and practical advice throughout the project. We are looking forward to working with Growth Civil Landscapes on our next project!
Craig Roberts, Co-ordinator Projects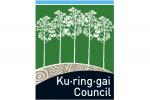 Growth Civil Landscapes has completed two projects recently for North Sydney Council - the North Sydney Oval Forecourt, which received an AILA award, and the recent refurbishment of the Tunk's Fountain in St Leonards Park.
Growth Civil Landscapes has demonstrated they conduct themselves in a professional manner in all aspects of their operations whilst undertaking projects for North Sydney Council including – quality of work, site safety, public safety, time management, site meetings and client contractor relationship.
Both projects recently undertaken by Growth Civil Landscapes have included elements of work with heritage structures and they were given the care and protection that was required to maintain the integrity of the structures.
Growth Civil Landscapes have shown a keenness to produce high level outcomes and satisfaction to their clients, North Sydney Council would welcome Growth Civil Landscapes to tender for future landscape projects due to the positive outcomes achieved.
Damian Conway, Project Manager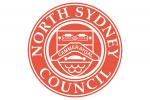 Growth Civil Landscapes were a pleasure to work with and are always professional, reliable and reasonable. The company takes pride and care in their work and it greatly shows in the finished product. They have done a fantastic job with delivering Deerbush Park Playground.
Chantelle Thistleton, Major Projects Engineer | Major Projects and Planning, City Projects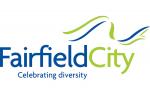 Many thanks to Growth Civil for a very pleasing outcome on the Lilli Pilli Netball Courts project. They have done a terrific job keeping several balls in the air complying with Covid requirements. 
Peter Warren, Senior Project Manager, Project Services
Hi Glenn 
I would like to personally thank you and all your staff for delivering a very high quality park project for Liverpool City Council.
Growth Civil Landscapes is one of the most professional civil landscaping companies I have dealt with during my 9 years working at Liverpool City Council.
Constructing a park in Liverpool CBD has it own challenges but a historic park which was a former cemetery with approximately 2200 burials is even more challenging.
You and your team have excelled and has presented a beautiful park.
Thank you
Peter Japp, Site Inspector Open Space Construction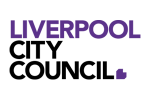 The communication and correspondence was excellent from the initial quotation, through to the construction program. The quality and delivery of landscape services was exceptional and of a high quality. I would be happy to engage this landscape firm on Proludic's next big project.
Rod Quezada, Construction Manager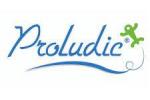 We would like to thank Growth Civil Landscapes (GCL) on delivering an amazing project - the St Ives Village Green Recreation Project - for Ku-ring-gai Council. The project consisted of a skatepark, playground and minor works associated with a nearby building, were completed to the highest quality especially through the challenging conditions of significant rainfall and COVID-19 in 2021 to 2022.
The project has been significantly well received by members of the public and GCL demonstrated that they were highly professional and skilled whilst managing this project. The excellent quality and ease at which we worked with them within the budget and timeframe to deliver this project was incredible. I thank the entire team for being easy to work with and often having to endure many last minute changes and requests to pull off this project.
We look forward to many more projects with Growth Civil Landscapes!
Pip Grant, Project Manager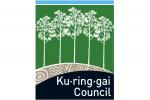 Growth Civil Landscapes Pty Ltd recently constructed Marrickville West Primary School Eco Water Garden. The contractor had a solution focused attitude allowing the construction of the raingarden to progress seamlessly. Growth Civil Landscapes Pty Ltd delivered an outstanding project exceeding the expectation of all stakeholders involved.
Paul Lunniss, Project Engineer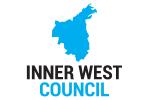 Wollongong City Council has had the pleasure to work with Growth Civil Landscapes many times over the last few years on various Regional Playground Projects.  I have always found Glenn and his team be wonderful to work with, the quality of their workmanship is outstanding and Glenn's determination to ensure that no matter what problem we throw at him gets resolved is extremely refreshing. I look forward to working with Glenn and his team again in the future.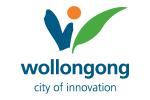 Growth Civil Landscapes has worked together with Fairfield City Council on a number of projects ranging from childcare centre landscapes, small playground upgrades to urban town centre works. Each project has been an opportunity for Glenn and his team to truly exhibit their high levels of professionalism, dedication and attention to detail. They are efficient and knowlegeable and I would have no hesitation recommending them for future works.
Brian Ma, Landscape Design Officer | Major Projects and Place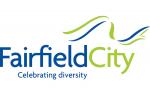 Growth Civil Landscapes renovated and completed the outdoor environment at Janice Crosio Early Learning Centre. The backyard is looking fresh and vibrant and the children and families have provided encouraging and great feedback.
The team were professional, efficient and had a hard working attitude.
They also made sure the environment was always clean and tidy.
A big thanks to the team at Growth Civil Landscapes.
Janice Crosio Early Learning Centre
Just want to say a big thank you to Glenn and the team at Growth Civil Landscapes for an awesome transformation to my property.
I found Glenn to be extremely professional from time of quote, all the way through the construction phase and together with his team delivered a result that exceeded expectation.
He and the team were polite and punctual, whilst also being flexible to suit our family needs, and unlike many other contractors, cleaned up and removed all of their excess rubbish and materials upon completion.
I would not hesitate in recommending Growth Civil Landscapes and I look forward to using Glenn again in the future.
Abroenet Building Services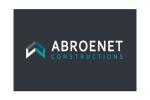 Dear Glenn and Team,
Just wanted to say a huge thank you for all the works carried out at my Kurnell residence. Our courtyard 'secret garden' with water feature and bespoke driveway is everything I could have hoped for. The attention to detail was crucial and you guys delivered perfectly!
You've managed to create my design brief plus resolve all my existing drainage issues along the way, nothing was too much trouble. Even relocating our treasured 50 year old Frangipani tree to its new courtyard location went without a hitch, and is thriving in its new location!
Many thanks again for all your efforts, did an amazing job. Highly recommend Growth Civil Landscapes!!
I have known and worked with Glenn Simpson for over 10 years both on a professional and personal level.
During this time I have engaged Glenn's services to execute and complete landscaping and excavating works, where Glenn was involved in the consultation, design and execution of the work.
Glenn has always shown exceptional organisation & coordination skills and a hard working attitude.
I have always been happy to work with Glenn and I am very impressed with the speed and quality of his work.
On a number of occasions I have recommended Glenn too many people who have also had a similar experience with him.
Grays Point Public School is thrilled with the work completed by Growth Civil Landscapes.
Our dusty School playground was transformed by Glenn and his team into a beautiful part of our School with safety and attention to detail top priorities.
The work was completed on time and exceeded our expectations. It has the approval of 400 busy active children using it each day!
Grays Point Public School