Testimonials
... aiming to surpass our clients' expectations!
Growth Civil Landscapes has completed two projects recently for North Sydney Council - the North Sydney Oval Forecourt, which received an AILA award, and the recent refurbishment of the Tunk's Fountain in St Leonards Park.
Growth Civil Landscapes has demonstrated they conduct themselves in a professional manner in all aspects of their operations whilst undertaking projects for North Sydney Council including – quality of work, site safety, public safety, time management, site meetings and client contractor relationship.
Both projects recently undertaken by Growth Civil Landscapes have included elements of work with heritage structures and they were given the care and protection that was required to maintain the integrity of the structures.
Growth Civil Landscapes have shown a keenness to produce high level outcomes and satisfaction to their clients, North Sydney Council would welcome Growth Civil Landscapes to tender for future landscape projects due to the positive outcomes achieved.
Damian Conway, Project Manager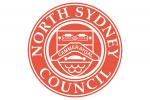 Growth Civil Landscapes were a pleasure to work with and are always professional, reliable and reasonable. The company takes pride and care in their work and it greatly shows in the finished product. They have done a fantastic job with delivering Deerbush Park Playground.
Chantelle Thistleton, Major Projects Engineer | Major Projects and Planning, City Projects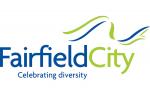 Hi Glenn 
I would like to personally thank you and all your staff for delivering a very high quality park project for Liverpool City Council.
Growth Civil Landscapes is one of the most professional civil landscaping companies I have dealt with during my 9 years working at Liverpool City Council.
Constructing a park in Liverpool CBD has it own challenges but a historic park which was a former cemetery with approximately 2200 burials is even more challenging.
You and your team have excelled and has presented a beautiful park.
Thank you
Peter Japp, Site Inspector Open Space Construction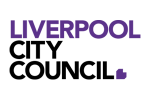 Growth Civil Landscapes Pty Ltd recently constructed Marrickville West Primary School Eco Water Garden. The contractor had a solution focused attitude allowing the construction of the raingarden to progress seamlessly. Growth Civil Landscapes Pty Ltd delivered an outstanding project exceeding the expectation of all stakeholders involved.
Paul Lunniss, Project Engineer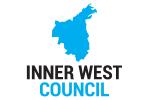 Growth Civil Landscapes has worked together with Fairfield City Council on a number of projects ranging from childcare centre landscapes, small playground upgrades to urban town centre works. Each project has been an opportunity for Glenn and his team to truly exhibit their high levels of professionalism, dedication and attention to detail. They are efficient and knowlegeable and I would have no hesitation recommending them for future works.
Brian Ma, Landscape Design Officer | Major Projects and Place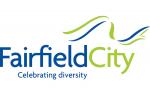 Wollongong City Council has had the pleasure to work with Growth Civil Landscapes many times over the last few years on various Regional Playground Projects.  I have always found Glenn and his team be wonderful to work with, the quality of their workmanship is outstanding and Glenn's determination to ensure that no matter what problem we throw at him gets resolved is extremely refreshing. I look forward to working with Glenn and his team again in the future.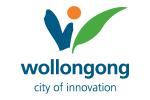 Growth Civil Landscapes renovated and completed the outdoor environment at Janice Crosio Early Learning Centre. The backyard is looking fresh and vibrant and the children and families have provided encouraging and great feedback.
The team were professional, efficient and had a hard working attitude.
They also made sure the environment was always clean and tidy.
A big thanks to the team at Growth Civil Landscapes.
Janice Crosio Early Learning Centre
Just want to say a big thank you to Glenn and the team at Growth Civil Landscapes for an awesome transformation to my property.
I found Glenn to be extremely professional from time of quote, all the way through the construction phase and together with his team delivered a result that exceeded expectation.
He and the team were polite and punctual, whilst also being flexible to suit our family needs, and unlike many other contractors, cleaned up and removed all of their excess rubbish and materials upon completion.
I would not hesitate in recommending Growth Civil Landscapes and I look forward to using Glenn again in the future.
Abroenet Building Services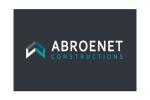 I have known and worked with Glenn Simpson for over 10 years both on a professional and personal level.
During this time I have engaged Glenn's services to execute and complete landscaping and excavating works, where Glenn was involved in the consultation, design and execution of the work.
Glenn has always shown exceptional organisation & coordination skills and a hard working attitude.
I have always been happy to work with Glenn and I am very impressed with the speed and quality of his work.
On a number of occasions I have recommended Glenn too many people who have also had a similar experience with him.
Grays Point Public School is thrilled with the work completed by Growth Civil Landscapes.
Our dusty School playground was transformed by Glenn and his team into a beautiful part of our School with safety and attention to detail top priorities.
The work was completed on time and exceeded our expectations. It has the approval of 400 busy active children using it each day!
Grays Point Public School